Create fancy number and text popups for your game.
Easy to use and packed with features.
Click here for the new documentation.

Feel free to ask for support.
Discord ➞ https://discord.gg/nWbRkN8Zxr
Email ➞ ekincantascontact@gmail.com
Store Link:
---
---

Custom Inspector
– Every variable has a tooltip.
– Features can be disabled and hidden.
– Disabled features do not consume performance.
– Most settings are collapsible for readability.
– Reset and hint button for each feature.
– Sliders to preview fading.
– Embed material and textmeshpro inspector.
---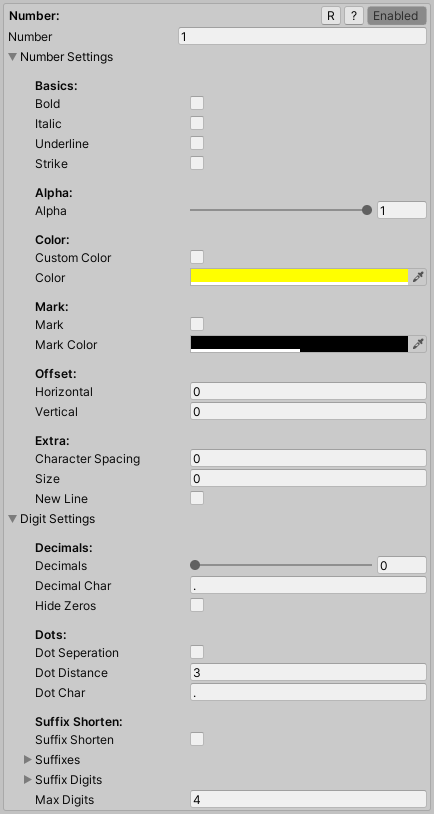 Number
– Has lot's of text formatting options.
– Can be disabled to display text only.
– Can display a configurable amount of decimals.
– Can add dots for big numbers. (ex: 12.310)
– Can suffix shorten big numbers. (ex: 12K)
---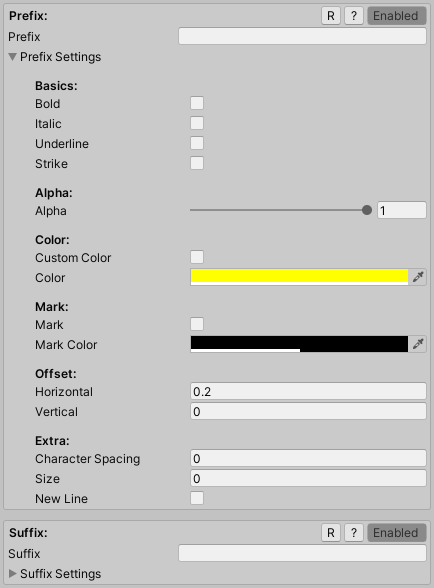 Prefix and Suffix
– Has lot's of text formatting options.
– Displays text to the left or right of the number.
– Can also be above or below the number. (New Line)
---
Fading
– Fades the damage number in and out.
– Always fades the text alpha.
– Fuses two textmeshpro's by moving and scaling.
---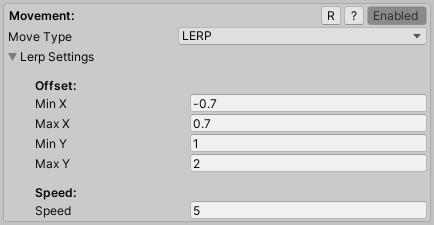 Lerp Movement
– Lerps towards a random offset.
– Easy to read as the number quickly slows down.
---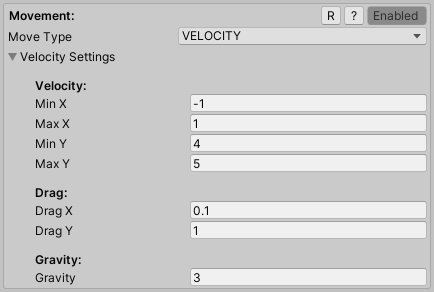 Velocity Movement
– Moves with a random start velocity.
– Has drag and gravity options.
---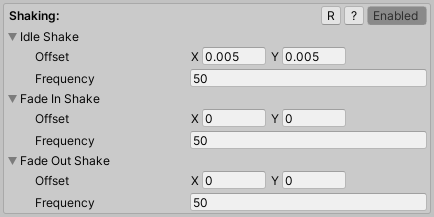 Shaking
– Shakes at a configurable frequency and offset.
– Can be used to add vibration.
– Can also be used to add motion to fading.
---

Start Rotation
– Spawns at a random rotation.
---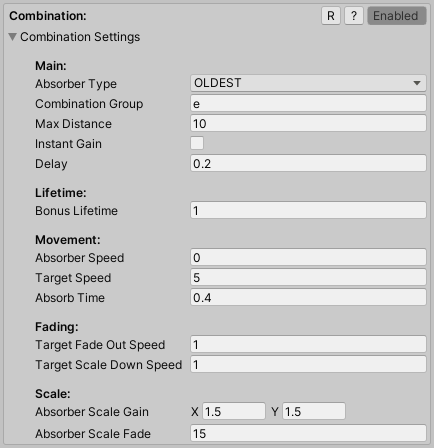 Combination
– Combines with other damage numbers of the same combination group.
– Combination will add up the number value.
– Can be used to keep spammed numbers more readable.

Hint:
Add gameObject.GetInstanceID() of the target to the Combination Group if you only want damage numbers which hit the same target to combine with each other.
---

Following
– Can be used to make the number follow the hit target.
– Will try to maintain the offset it had to the target when it spawned.
– Drag will reduce the follow speed over time.
---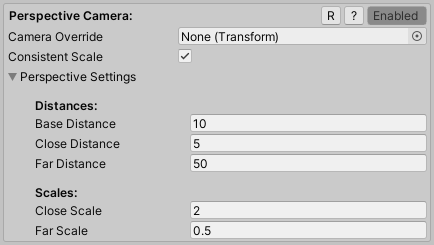 Perspective Camera
– Enable this for 3D games.
– Will face the main camera or (if set) camera override.
– Controls the damage number's screen size over distance.
---

Pooling
– Boosts the spawn performance at the cost of some ram.
– Use the numberPrefab.CreateNew(…..) function to spawn damage numbers !
– You can use numberPrefab.PrewarmPool() to completely fill the pool.
– Each prefab has it's own pool with it's own pool size.